Sump Pump Installation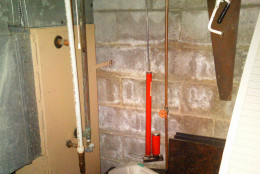 Although flooding is more common in low-lying areas and after natural events like storms and spring thaws, every building is always at some risk for moisture intrusion. If you've noticed that excess water has been accumulating in your basement, sump pump installation may be your best solution. Contact the team at Quality Waterproofing, LLC, to receive a free estimate on sump pump installation and hear more about how these units prevent homes and businesses from being inundated with unwanted water and discourage future flooding by pushing the water away from your property. In addition to installing sump pumps, our technicians are also available to perform sump pump repair. If your unit is in need of a replacement part or other adjustment in order to continue to provide you with flawless service, contact us today. Prompt action could save you the hassle and the cost of cleaning up a wet basement.
Why Are Sump Pumps Important?
Sump pumps are a great addition to any home or business because they are among the most effective ways to fight the accumulation of standing water and prevent the negative effects of excessive moisture in a building. These include health problems, structural deterioration, and loss of use of valuable space. Long periods of water saturation can even create permanent damages that could drastically reduce your property value. Stay one step ahead of Mother Nature by installing a sump pump to help keep your basement dry and your structure healthy.
The Sump Pump Installation Process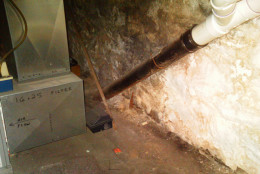 The experienced technicians from Quality Waterproofing will begin by choosing the most effective spot for your new sump pump installation. This is determined based on building codes and the general terrain of your land. The ideal spot for a sump pump installation is at a low point near an exterior wall with easy access to a GFCI-protected outlet. Once this spot is chosen, our pros will cut into your concrete floor to create a pit for your sump pump to sit in and drill the necessary holes in your foundation walls through which the expelled water will flow. We can then hook up all of your electrical components, set up your sump pump, and even install a battery backup sump pump along with your standard model.
In addition to aiding you with the actual sump pump installation, our professionals are available to help you select a unit that is of the appropriate size and power for your building's needs. We install only the finest brands of standard and battery sump pumps, and our expert contractors will take care to make sure that your new sump pump does little to disturb your property's interior and exterior aesthetics.
Battery Sump Pumps
Many customers opt for the added protection of a battery backup sump pump in addition to their standard unit. Our technicians can set up your battery sump pump to immediately switch on in the case of an electrical outage, giving your home or business another round of defense against encroaching water. Battery sump pumps make even more sense when you consider that the power is more likely to be knocked out during storms, which is also the time your building is most vulnerable to flooding. A battery sump pump is also effective in the event that your other pump becomes broken or overloaded.
Quality Waterproofing offers affordable rates and superior craftsmanship. Call or e-mail us today with questions or to set up an appointment. We can provide you with a free estimate and clear up any concerns you may have about sump pump repair and installation. We also provide energy-saving sump pump services for the environmentally conscious customer. For reliable indoor flood prevention in Manassas, Arlington, and environs, Quality Waterproofing, LLC, is the name to know.
Sump Pump Installer
battery backup sump pump
battery sump pump