Basement Waterproofing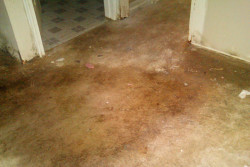 You might have heard children's stories about monsters that lurk in basements. They were all make-believe, of course, but a very real monster makes its home in countless basements everywhere—water. Whether your basement leaks have produced a few puddles or turned the lower level of your building into a veritable lake, wet basements are bad news. If you own a home or business in Manassas, Arlington, or a nearby Virginia location, Quality Waterproofing, LLC, can help you protect your building from the threats associated with basement leaks. Our team has more than 10 years of experience with waterproofing basements, and we are constantly staying up to date on the latest industry trends and techniques. We perform basement waterproofing on both existing buildings and new construction, and our pros have the skills to implement both interior and exterior protection methods. If you're interested in having a safe, dry basement, contact our team at your earliest convenience to learn more about our company credentials and to receive a free estimate on our services.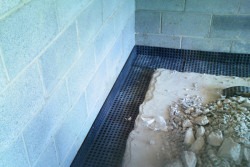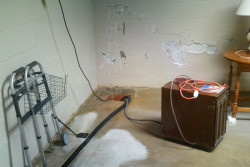 Professional basement waterproofing is vital for preventing a number of potentially serious consequences, including:
Mold
Rapid deterioration
Irreparable cracks and other damages
Lowered property value
Damage to stored objects
Our basement contractors will begin by assessing your property to determine which basement waterproofing procedure is best suited to your circumstances. This is dictated by many factors, including the architecture of your building, the condition of your soils, the current state of your basement, and more. Once we have established the most effective approach for fixing your basement leaks, we will use only the best tools and materials to install your basement protection system. Some of Quality Waterproofing's basement waterproofing techniques include cavity drain systems, sump pumps, and French drains.
Interior French Drains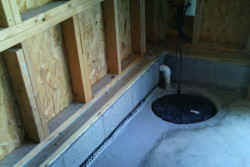 Interior French drains, also known as footing drains, are an effective and popular choice for preventing wet basements. A French drain system consists of a perforated pipe inside a ditch that runs along the inside perimeter of your basement floor. This ditch is filled with gravel and sealed over with a layer of concrete. The idea is for intruding water to collect in the pipe and flow out of the building via a sump pump. Once the water has been directed out of your building, proper grading will guide the runoff away from your foundation, preventing over saturation that could lead to cracks and other structural threats. Learn more about having a French drain system installed in your building by calling our basement contractors today.
Standing water is not the only sign of a basement leak. If you notice efflorescence, cracks in your walls, condensation on your foundation, or any other changes in your basement environment, moisture is likely working its way into your property. If you have any reason to believe that water is encroaching into your basement or want to take measures to prevent future a basement leak, call Quality Waterproofing, LLC, to speak to one of our team members. We'll examine your situation and recommend a customized plan to turn your wet basement into a dry basement.

Dry Basement
Basement leak
Basement Waterproofing Contractor
Basement Waterproof
Basement Waterproofing Company