Basement cracks? Damp foundation? Mold? When you need help with waterproofing or repairing your basement and foundation, Quality Waterproofing is here to help! Whether you require foundation crack repair or want to learn more about basement waterproofing options such as sump pump installation, our basement contractors will be more than happy to assist you. Quality Waterproofing, LLC, is a veteran-owned and -operated business dedicated to providing the Manassas-area with basement waterproofing, foundation repair, excavation, and related services. Contact our basement contractors today to learn how we can improve your property value, safety, and longevity. We are available work on projects of all sizes and strive to provide effective, long-lasting solutions with every job we undertake. To ask questions or receive a free estimate on your desired service, contact us via e-mail or phone.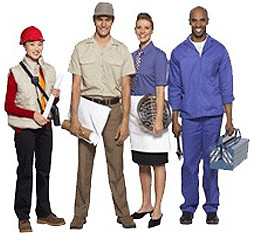 Fully licensed, bonded, and insured
Emergency exit windows
Grading and excavating
Foundation and basement waterproofing
Crawlspace sealing
When you choose Quality Waterproofing, LLC, you are picking a team with more than a decade of direct experience with all aspects of foundation repair and basement waterproofing. We have the tools and technical know-how to eliminate all weaknesses in your current foundation, prevent future deterioration, and perform reliable foundation excavation to ensure that your building is equipped with a strong base. Additionally, we also provide mold removal and egress window installation services to help keep your basement safe. If you have noticed telltale warning signs of a weakened foundation, such as cracks, standing water, or mold, please don't hesitate to pick up the phone. Quality Waterproofing will provide you with amazing craftsmanship at rates you can afford.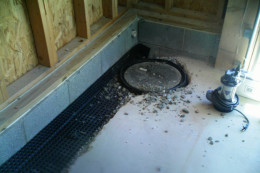 It doesn't matter whether you're in need of new foundation excavation or minor mold removal—the team at Quality Waterproofing approaches every job with the same dedication to technical excellence and always adheres to local codes and regulations. While our time-tested methods and emphasis on comprehensive customer care never waver, Quality Waterproofing, LLC, understands that each job is unique. We will take care to tailor our services to match your unique foundation repair needs and keep an open line of communication so you can stay informed throughout every step of the project.
Remember, not only does Quality Waterproofing provide basement and foundation waterproofing and repair for existing homes and businesses—we also perform excavation for new construction. Our basement contractors proudly serve Manassas and other nearby Virginia communities, including Woodbridge, Centreville, Chantilly, Annandale, Arlington, Alexandria, McLean, Springfield, Reston, and environs. To set up an appointment or to learn more about our services, please contact our professionals by e-mail or phone at your earliest convenience.
For your added peace of mind, our basement contractors are fully licensed, bonded, and insured.